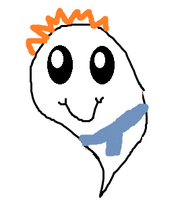 Liam was a child of Harry I and later went on to become the greatest Tail-Weight Lifter.
Full name: Liam Edward Sporus
Family Members: Miranda (Mother) Harry (Father)
Archie (Granddad) Emma (Grandma) Edna (Grandma) Janet (Wife)
Ernie (Granddad) Kathy (Twin) Harry II (Brother) Ben (Son)
Emily (Daughter) Rose (Neice) Matt (Nephew) Hugo (Nephew)
Yacob (Nephew)  Harriet (Neice) Jack (Nephew)
BiographyEdit
Early Life
Liam was born 5 minutes after his twin Kathy. They were born to Harry I and Miranda. They already had an older brother (Harry II) and were often overshadowed by him, or overlooked by the general public, however Miranda made sure all her children were equal.
When their Dad was made SC Representative, the twins were suddenly pushed out the picture even more, as Harry II would take on from his Father. This led to Harry I showing his heir all the ropes, and often forgetting about the small children his wife was looking after.
At School, Liam excelled in Spoerts-a subject his Father had been good at yet none of his siblings had. This ment he and his Father shared something. Although smaller than average, Liam was incredibly strong and from the very beggining good at all strength sports.
In SecondarySporeSchool, he was talent spotted for weightlifting ad was trained. After school, he decided to take it on competitivley.
Work
Liam found work doing something he loved. He became a professional Weightlifter and was one of the best; he did this all his life and got better and better, breaking world records all the time.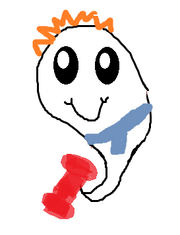 Family
Liam married fellow athlete Janet Spink, a Spimmer. Together they had two children-first Emily and then Ben.